Explore the Great Outdoors | Hike, Bike, Camp Southwest Montana
Whether you're looking to discover new places or revisit old favorites, the greater Yellowstone area mountains offer something for everyone.

As a former wilderness guide, I am passionate about the outdoors and love to share my favorite area trails with anyone who is interested. Drop me a line if you have questions about any of the photos on this page's slideshow, and come back often as I'll be continually adding new information.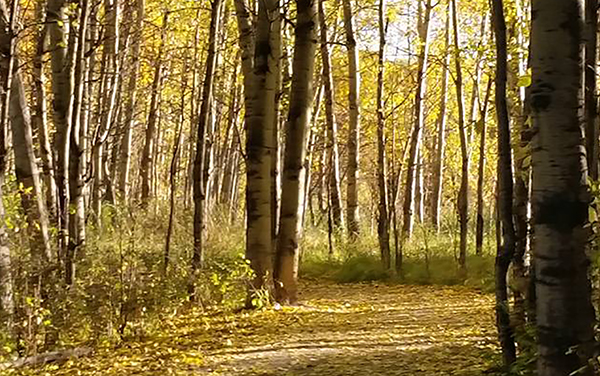 Main Street to the Mountains, Bozeman
You don't have to go far in Bozeman to enjoy the great outdoors. In fact, with the Main Street to the Mountains running right through town, you can be surrounded by nature just steps from your neighborhood!

The Sourdough Trail, pictured above, offers dense stands of aspens alongside the meandering creek and easy access from the southeast side of town.

The ever-popular Gallagator Trail, built along an old railroad spur, allows access from downtown to the MSU campus, linking up with the Sculpture Park at the city library on its northern end, and the community gardens at Langhor Park to the south. Options to extend this trail are numerous, with easy connections to Peet's Hill to the east and the Sourdough Trail network to the south.

No resident of Bozeman can miss the giant 'M' spelled out with whitewashed rocks on the side of Baldy Mountain. A gift from the class of 1915, when MSU was still called Montana State College, this 250' letter offers outstanding views of the valley in exchange for a short, steep hike. The College 'M' Trail, as it's officially called, is perhaps the most popular trail in the valley, thanks to its close proximity, spectacular views, and option as a relatively quick workout route. There is a shorter, steeper route to the right, or a more meandering and more forgiving route to the left. The left trail doubles as the Bridger Foothills Trail, another popular traverse that allows for many options of point-to-point hikes, running 20 roller-coaster miles from the M at the southern end to Fairy Lake on the northern end, gaining 8,500' and losing 5,000' in the process. From the M, it's also possible to climb Baldy Mountain, a steep 4,000' over 4 miles from the M parking lot, where the truly adventurous can continue along the Bridger Ridge to Saddle Peak and beyond, all the way to Fairy Lake. Although this route starts out as a lung-buster, it winds up gaining almost 1,200' less elevation thanks to its higher location - no need to travel up and down the drainages as the Foothills trail does.

It is a testament to the generosity and spirit of our community members that Bozemanites now have another option for quick access to spectacular valley views. Thanks to the White family, who donated 40 acres to the US Fish and Wildlife Service in 2001, and to the wonderful efforts of staff, donors and volunteers with the GVLT, Drinking Horse Mountain Trail opened in 2008 and quickly became a local favorite. The trail runs through meadow for nearly its entire 2.5 mile length, presenting incredible wildflower shows. There are several benches along the length, and a picnic table at the top, from which you will get 360° views.

For a complete trail map of all city trails, visit the Gallatin Valley Land Trust or for all Southwest Montana trails, try the REI Hiking Project.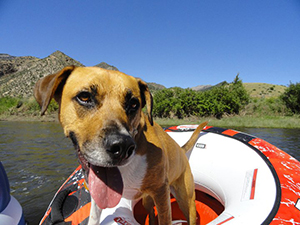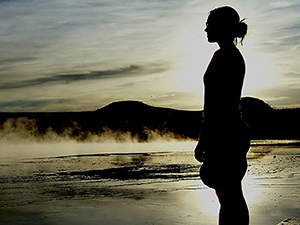 Year-Round Recreation
We may be world-famous for our winter sports opportunities, but there is truly something for everyone all four seasons in the mountains surrounding the Gallatin Valley.

Camping
Hyalite Canyon, only 20 minutes from downtown, has several developed campgrounds as well as undeveloped campsites. While it does get busy, it's with good reason - the scenery found at Hyalite rivals anything you'll find at state or national parks.

Langhor Campground, just 5 miles up the road from 19th Ave, has no reservoir views but does offer lovely creekside scenery. 19 sites, no electricity available.
Hood Creek Campground, directly on the reservoir and only 17 miles from downtown Bozeman, offers 26 sites, most of which are large, semi-private, and have lakeshore access. There are also group sites available. Recommended that you reserve ahead when possible at recreation.gov
Chisholm Campground, at the southern end of the reservoir, is a loop with 10 sites. Sites are large and private, but most require a short walk to the lakeshore.
You'll find dispersed camping in several places along the road to the reservoir, as well as past Palisade Falls on the East Hyalite Road. These are all first-come, first-served, and tend to fill up quickly. Pay attention to signs designating day-use only areas to ensure you won't have to pack up and move. If you prefer to be near vault toilets, you'll find a large primitive campground just before the Blackmore parking lot on the left.
The Madison River is another popular option for both developed and primitive camping options. Summer weekends in the Bear Trap Canyon area fill up fast, but you can still find some seclusion further downriver at Greycliff Campground.

The Gallatin Canyon has several developed campgrounds available, although camping outside of designated spots is not allowed on Hwy 191. Between Bozeman and Big Sky, you've got your choice of four developed campgrounds:

Spire Rock Campground, located 3 miles down Storm Castle Road and only 26 miles from downtown Bozeman, stretches for a few miles alongside Storm Castle Creek and offers 18 individual sites and 2 group sites.
Storm Castle Creek Road also has an abundance of primitive campsites available, as well as a primitive campground located at the Rat Lake turnoff.
30 miles from Bozeman, you'll come to Greek Creek Campground, a site which offers 6 sites on the river side of the road, and another 9 sites on the east side of the highway. Despite its proximity to the highway, the sites are rather nice, shaded and semi-private.
Just beyond Greek Creek is the turnoff to Swan Creek Campground, 1/2 mile up a dirt road on the east side of the highway. Swan Creek includes 12 sites and is a good jumping-off point for four-wheel exploration.
1 mile beyond the Swan Creek turnoff is Moose Creek Campground, an open site along the highway that has 13 large sites. Be sure to bring your own shade, as there is not much to be found in this river-side meadow.
Information provided by Big Sky Country MLS.
Updated: 17th October, 2019 9:28 PM.